2022 Thanksgiving Day Menu
This Thanksgiving Day Feature will be offered in addition to our regular dinner menu. Our hours will be from 1:00 – 8:00 on Thanksgiving Day. Make your reservation by calling us at 843.497.2636!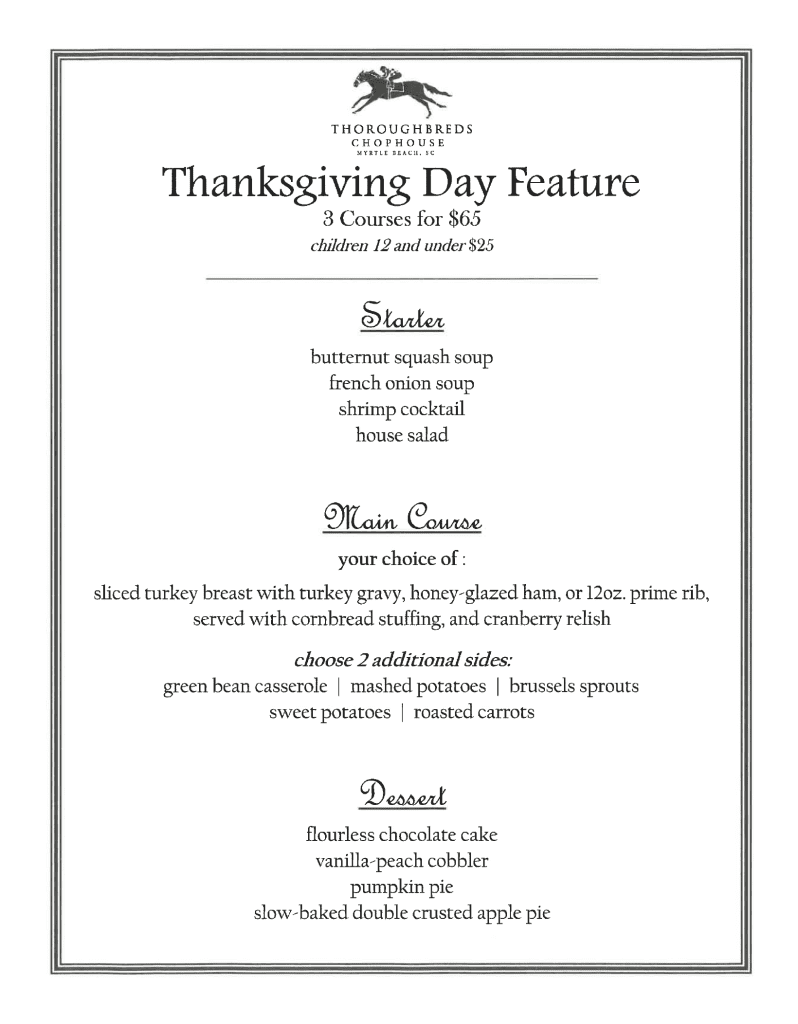 If you would prefer to enjoy your meal from the comfort of your own home, here is our At Home option!